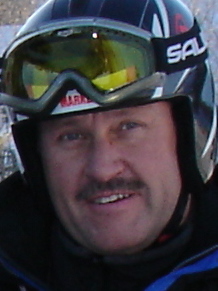 Dave Haney was born and raised in Picton, Ontario and while he has spent much of his professional life (retired Vice-President with BMO Nesbitt Burns) in Ottawa although he's always been a Prince Edward County fixture.
He's been involved in training and instructing for many years with several different organizations such as the Ontario Sailing Association and the Canadian Association of Snowboard Instructors.
His passion for riding has lead him to cover hundreds of thousands of kilometers on the motorcycles he's owned over the years. With concerns for the limited protection of leathers mixed with crazy traffic, he turned his focus to Off-roading.
In 2006, Dave qualified under the Canada Safety Council to become a Certified ATV RiderCourse and UTV (side-by-side) Instructor.  Today, he's involved with several ATV clubs who promote safety through training as part of the Club Mandate.
Many companies and government departments now require employees to take this course if ATVs or UTVs are used at work.  Dave has been approached by companies across the country because of his extensive training experience.
Dave enjoys extremely difficult technical back country riding as much as he does the leisurely colour rides he arranges every fall.
Dave says a day at the RiderCourse is fast paced allowing participants to vastly improve their skills.  He says the RiderCourse is a day that most riders will remember for a long time with a smile.
Rides
Dave regularly attends rides hosted by the Napanee and District ATV Club.  As a social riding club, you must a member to participate.  Valid Trail Permits are required.  (NDATVC) has a zero tolerance / no alcohol policy during our events.
Dave also arranges and leads difficult rides for highly skilled adventurers only such as Newfoundland (2008, 2015, 2018, 2020), Barry's Bay, West Virginia and Ompah back country, to name a few.
If you would like to be considered for upcoming rides please call Dave at 613-293-1440.